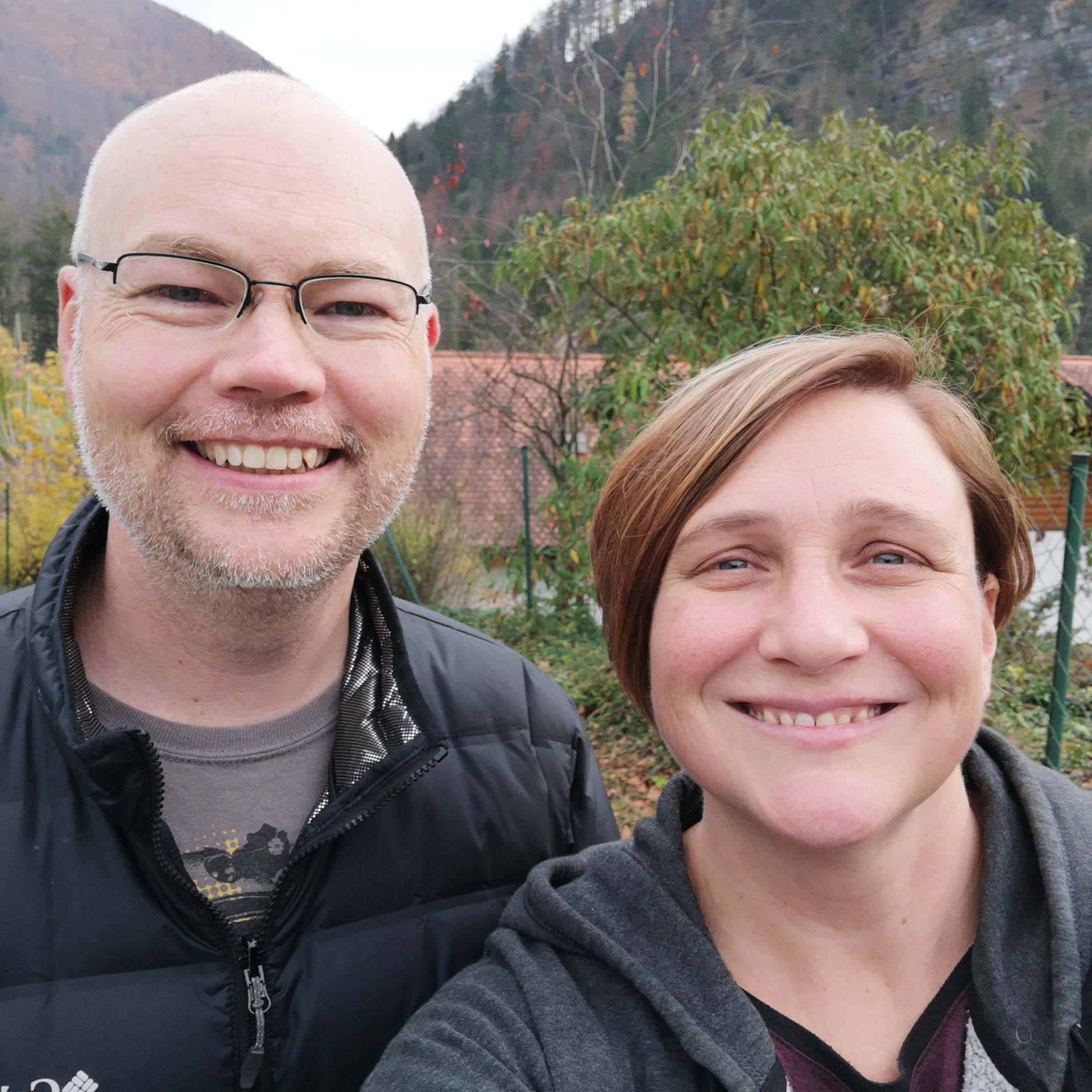 The McCauleys' mission is to equip church leaders and to make disciples.
Pray that God will raise up and send more workers to Austria.
Summer 2022
90 Campers attended the English/German camp and we know of two who decided to follow Jesus! We know that God's Word is alive and active and that it will not return void, and that the Holy Spirit is always working in the hearts and lives. This year there were a lot of seeds sown, and many children not only got to hear the gospel but also see Christ's love for them through the workers.
Eric was able to meet the two families considering coming to Austria. One family; from Scotland, was visiting family over the holidays. I was able to meet their whole family and talk about possible opportunities. The other, from Turkey, was taking a course to complete his MA in Christian Leadership near Vienna. We had a few hours getting to know each other more and even was able to meet a local pastor that would like to work together with their vision.
Kati worked part-time at Starbucks in downtown Vienna. Christy's recovery from long Covid has still been slow.
September and Beyond
As with many places, September is filled with starting things up at school, church and catching up with people from the summer. Our weekly home group at church has started up, and we are studying 1. Peter together.
Eric will be helping lead a few one time online leadership workshops for GEM in Sept. and October.
GEM Austria Zoom prayer on October. 2nd– Twice a year, GEM plans a 24-hour prayer focus online for Europe. Many of us pray from Luke 10:2, asking the Lord of harvest to send workers into his fields. There will be a 30-minute focus that the Austria field will lead.
Eric has been invited to be a part of a team for the European Council of Theological Education for an accreditation visit to a Bible College in November.
Prayer Points
Pray for wisdom as Eric continues to lead, develop and care for the GEM Austria team and talking with those who are interested in missions.
Pray for our home group at church, that as we meet weekly, we would be growing more in the knowledge and love for Jesus and would encouraging one another to love and good deeds.
Pray for wisdom for Eric as he secures good working partnerships that will allow the couple from Turkey to come and work here as missionaries.
Please continue to pray for Christy's recovery from long Covid.
Pray that our church, New City Wien, can be a light for the gospel in Vienna.
Pray, with us, that God will continue to use the English/German summer day camp to work in the lives of children and teens for His glory.
Thank you for your partnership with us! We appreciate your prayers and support of what God is doing here in Austria!
Serving Him with you, Eric & Christy McCauley